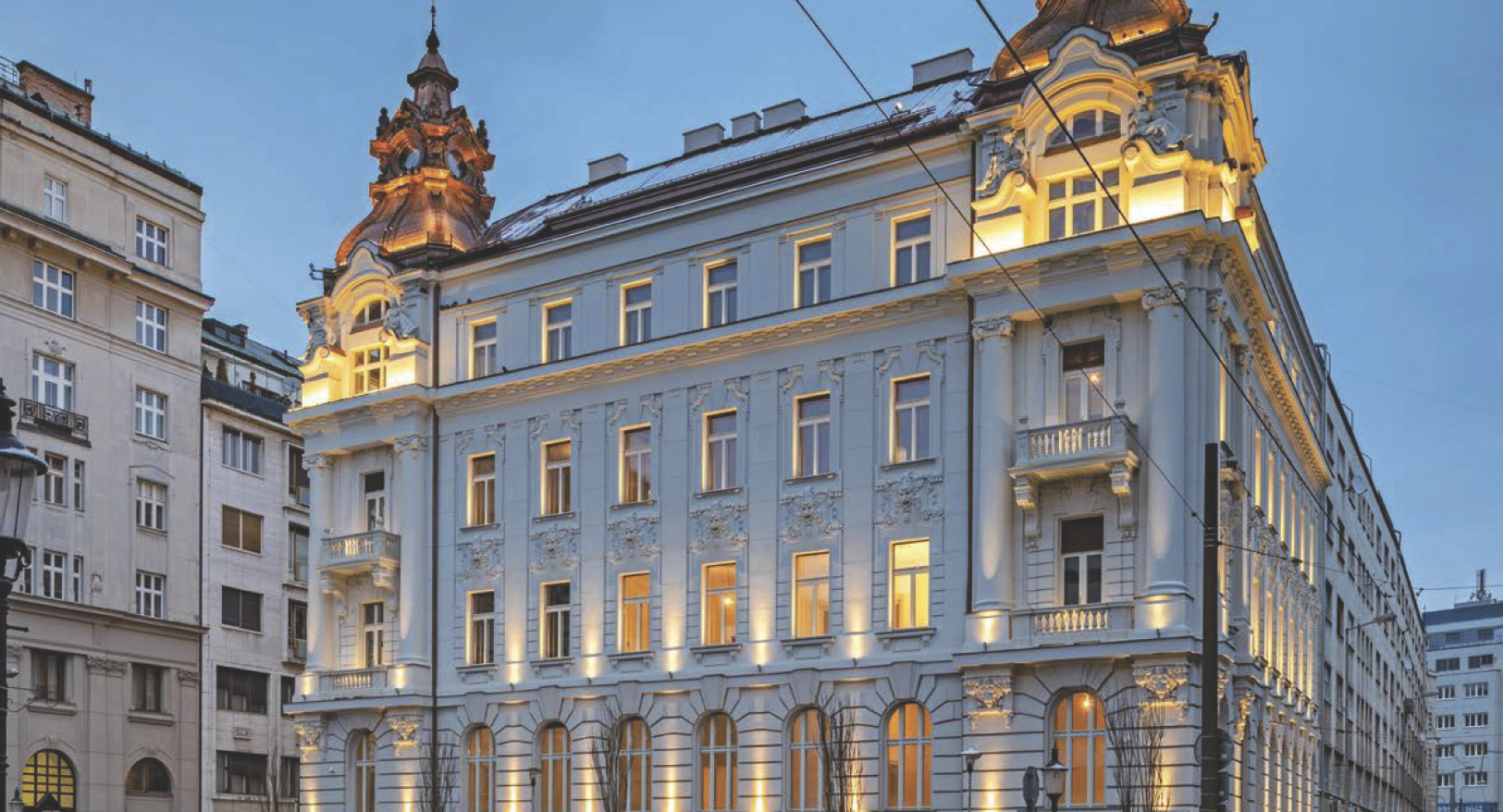 Gorkeho4 Offices
Bratislava, Slovakia
Location: Bratislava, Slovakia
Status: delivered in 2019
GLA: 3,700 sq m
GORKEHO4 OFFICES comprises refurbishment of the former Hungarian Chamber of Industry and Commerce palace originally designed by Jozef Hubert in 1903 and rebuilt by M.M. Harminc during the interwar period.

Restoration experts Bouda Masár Architects paid close attention to the reconstruction of this historical monument in the heart of Bratislava, which had fallen into disrepair for more than 10 years. One of the most representative office spaces in Bratislava combines the charm of the past with the latest technology. GORKEHO4 OFFICES won CIJ awards for the best Commercial Refurbishment in 2019.

The building is a listed national cultural heritage and has been sold to KOOPERATIVA, a member of Vienna Insurance Group in 2019.