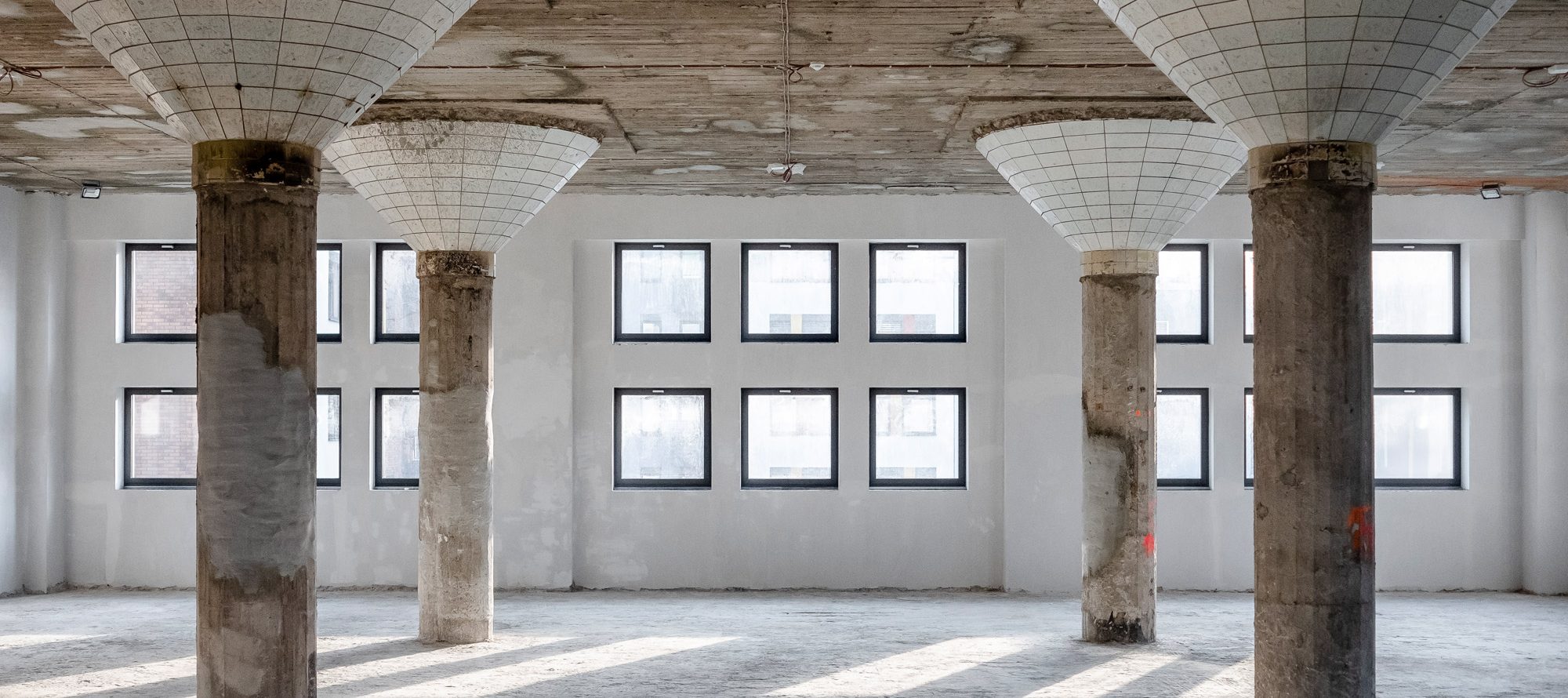 Spilka Offices
Bratislava, Slovakia
Location: Bratislava, Slovakia
Status: Delivered in 2020
GLA: 3,300 sq m
Architects: Bouda Masár Architects
Spilka is a unique old town listed building. This
Bratislava city centre technical heritage has been
converted to a 5 floor 2,100 sq m office space.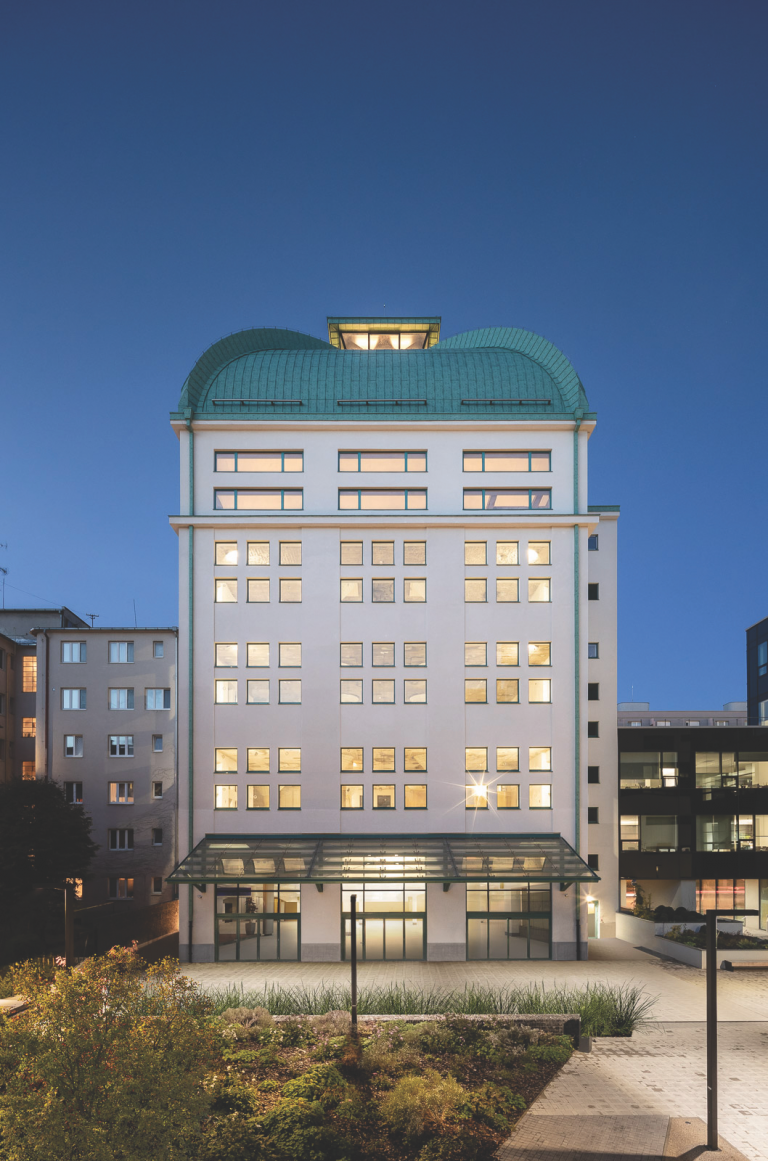 Bouda Masár Architects oversaw the conversion of the only listed Stein brewery building. The architect's challenge was to adapt the industrial building to a mixed-use office development with a restaurant on the ground floor. The aim was to preserve the historical substance, space and the original character of the architecture as much as possible, present historical details and deliver top contemporary architecture and design elements. The Exterior exhibits original surfaces and colours and the interior preserves the original elements creating a unique premium office space.